Our First Birthday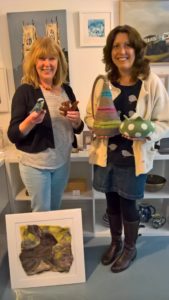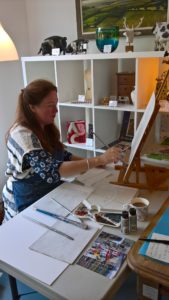 What a wonderful time we had on 14th May when we celebrated our first birthday!
It was an extremely busy day.  The prosecco flowed and the leaping hare cookies went down well too.  It was lovely to see so many familiar faces and many new ones.  We were delighted to have our two felt artists visiting.  Pam Chilton and Rachel Morley's art sells extremely well and is always popular.  They are pictured proudly holding some of their work.
We also had Jane Kitching painting in the window.  It was interesting to witness the different techniques she uses to create the lovely effects for which her happy, colourful paintings are known.
Here's to many more successful years selling original British art in Easingwold!  If you haven't visited us yet, please visit soon.  We have several new artists we'd like to introduce to you.